Open Networking. Go on, think about it.

Our view? Your data center can't wait, it's time to innovate!

But what does "Open Networking" mean to you?

At Juniper Networks, it means everything.

From Software Defined Networking to hyper-convergence, from hybrid cloud to multi-tenancy, from micro-segmentation to automation, open networking is the empowering foundation for today's data center.

If you want agility, it's agile
If you want openness, it's open
If you want security, it's secure
If you want choice, it's yours

If you are responsible for IT, networking infrastructure or security decisions in your company's private, public or hybrid data center or cloud environment, then the Open Disruptive Decade Summit, hosted by Juniper Networks, is for you.

Be open to your data center's potential and pre-register today for a summit near you.




TO REGISTER TO ATTEND ONE OF OUR SUMMITS

PLEASE CLICK ON THE LINK BELOW



2015 Highlights Video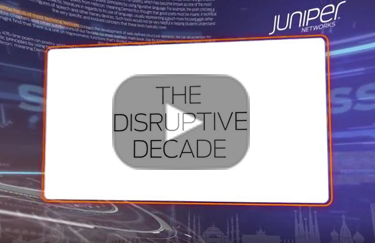 Summit Locations
Please click on any location to add a reminder to your calendar.